Today. I will talk about how to get a job in Germany in unconventional methods. I will tell you about the unconventional methods and also about my own story, how I got my first English speaking job in Germany. Okay, let's get started. One of the important methods which works for most of the people is to have vitamin B. What exactly is vitamin B vitamin B is a popular word in Germany, vitamin B means Beziehung. Its actually means references and contacts. So when it comes to the job market, if you know someone in your company, they can also give you a reference whenever there is a suitable opening, as they know, you will profile you very well.
If you know already somebody in Germany, you can always try for references or contacts so that whenever there is an opening, they can refer you it's also popular in most of the IT. Companies also give bonus referral bonuses when an existing employee can refer a potential employee. If you don't know anybody in Germany, if you are new, how to build such Network, one way is through the professional social networks like xing and LinkedIn. Xink is actually more popular in Germany compared to LinkedIn in line. Yes, most of the people are open for new contacts. This is actually a cold acquisition according to Germans, because it's like building a network with someone – they don't know in xinc, you can approach a senior manager or head of a department asking about any possible vacancies. But what is the important in xing is? You should have a profile picture that increases the confidence and the possibility of including you in the network is high when you have a profile picture and also a detailed description of your work experience and also the names of your previous employers. This way it will work.
When a company can have someone through referrals, it's also beneficial for them, as they can reduce the cost of for hiring having someone. They need to place an advertisement in a popular website. It always costs money for them, so if they can find someone through referral, it's also it's a beneficial for the companies. It works. Its also one of the methods where the success rate is high. .The same thing, you can also try in LinkedIn there. Also, you can approach suitable employers. The success of finding a suitable job is largely dependent on finding a right employer. You need to find an employer who matches your experience, but if you don't find the right employer in popular job portals, then you have to find out which employers are in your area of expertise. I found my first english-speaking job in humburg, actually through an unconventional method. I couldn't find a suitable job matching my experience in job portals, but I found some companies are very interested in my home country, so I found out the list of companies participating in an exhibition that took place in my home country.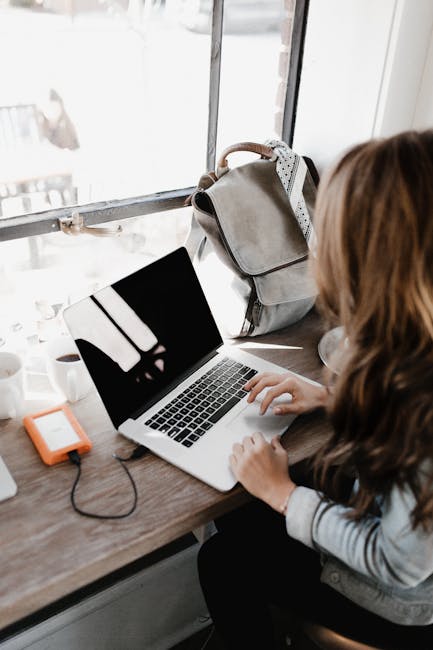 I approached only those employers in that particular segment. Then I applied for around 50 of them, and one of the medium-sized company in Hamburg offered me a job and it was an English-speaking job .so, one tip. What I would suggest is you can find out. The list of employers .what is very important, is to finding the right employer in your area of expertise or the employer, for whom your experience will be interesting. So you need to have a database or a list of employers to whom you can apply. So in such cases, so I would suggest there is a website called Messe.de There. You can actually find out all the exhibition's coming out. For example, this one is for land technik,
I mean that is in the agricultural sector and there is an exhibition in the seafood industry and you can also see the industries in various fields. For example, there is on automotive and commercial vehicles, industry, for example. I will go to this one agritechnica and then I will go to the website of Agritechnica.Actually there. I can find out the list of exhibitors there. I find a list of companies involved in this segment, so it is easy for me to filter out and based on different criteria which companies are doing what type of business so there I can actually filter my search .when you find such companies. You can go to the company website and even if they don't have a vacant position, you can apply with a speculative application, which is actually called as initiativebewerbung in Germany. I will give you one more idea how you can build your'one list of companies in some branches like SAP or some others, demanding IT jobs. This approach is actually not needed. Its because SAP and other software's most of the companies are already having it. But if you have difficulty because of your specific experience in a particular area, for example, you have some experience in product design or you are an engine design, diesel engine designer or you have some experience in the heating and ventilation industry. If you have some specific experience, then you can find out the list of companies only in this particular segment. For example, there is an association like VDMA. This is actually an association for all mechanical engineering companies in Germany. Here also, you can find the list of all the companies and you can individually apply for them. .Ihk is also an association
You also need to check. Sometimes they don't give any free directory of companies. I will also suggest to use Wikipedia, and there you find the list of all manufacturing companies in Germany, for example. Here is all the automobile companies in Germany. Here is all chemical companies in Germany, and there is all steel manufacturers, all those in food, industry, .so, even Wikipedia you can use to find out the list of companies, and you can also do a google search and to find out the directory of companies. For example, I wanted to know all the list of companies in Dusseldorf and this actually means companies directory in Dusseldorf. Then here, for example, I get a list of all the companies in results and if I have a constraint to work only in a particular city, so here also I get a list of all the companies. You can develop your own list of potential employers and you can apply to them so, along with job portals. You can also try this approach. It should increase your chances of getting a job in Germany. I hope this information was useful for you.
December 20, 2020